design&
merch&
social&
collabs&
websites&
print&
awesome.
We're just two guys,
Passionate about design,
Working with owners, makers,
And teams of all kinds,
Showing what makes them awesome
By making it shine.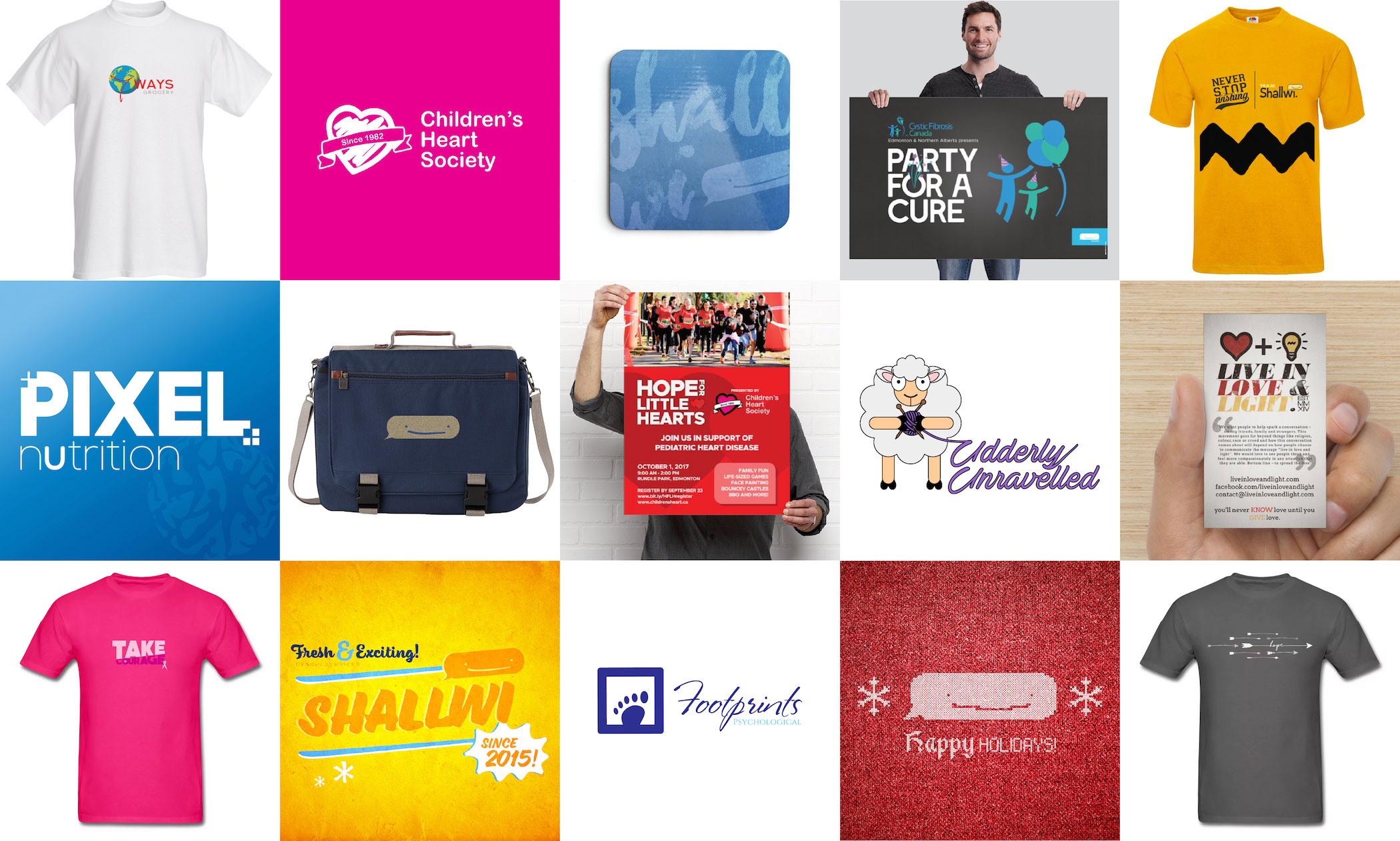 Our Services
You've Made It.
Now Keep Going.
Bring your vision to life. Partner with Shallwi to get the help you need turning that idea into a reality. From the mind's eye to holding it in your hands, you'll be involved every step of the way.
Spare no detail. We've got you covered for all of your design needs: t-shirts, posters, you name it. Let us sweat the small stuff so you can stay focused on the big picture.
Grow with us. Your success is our reason to celebrate, and with every challenge comes a new opportunity to collaborate.
Get Started
$375
Refresh Your Logo
---
Revamp Your Website
---
Wow Your Followers